With already their third pop-up on our agenda, Paule Josephe feels like part of the Wilder family. We  immediately felt connected to their world. The days spent with Paule Josephe were always a source of inspiration and cosiness. With sustainability and craft in every fibre, the artfully decorated shirts we picked for ourselves have quickly become versatile favourites in our wardrobe.
We admire the intuitive and uncompromising course of Paule Josephe's story. It feels almost weird to call Paule Josephe a brand, as it has little to do with strategies, marketing and trends. It's a world that convinces with honesty and personality. Which clearly works: we've never met an audience as enthusiastic and loyal as during the Paule Josephe stores. Once you're smitten, you want to introduce it to your friends.
That's why it seemed about time to sit down with the duo behind PJ. Join us and read about their dreams, designs and daily inspirations.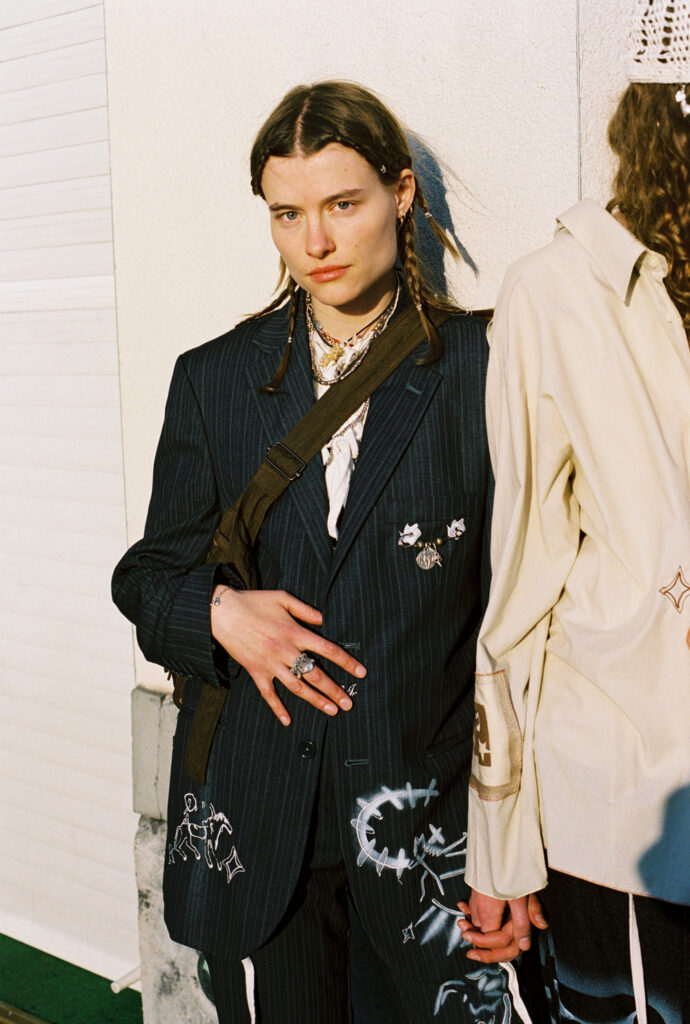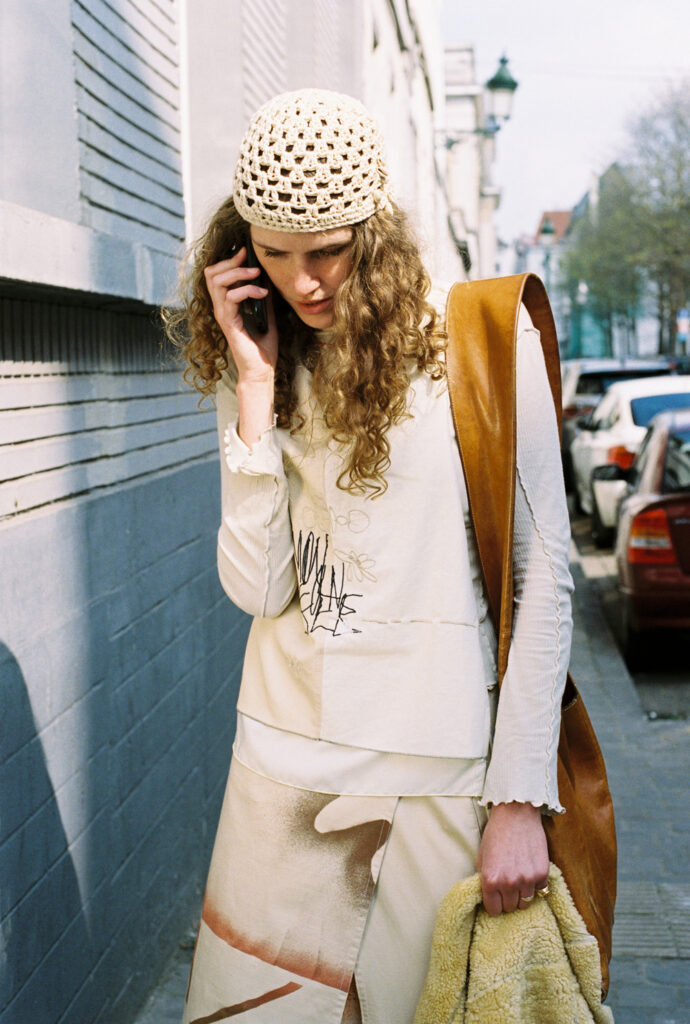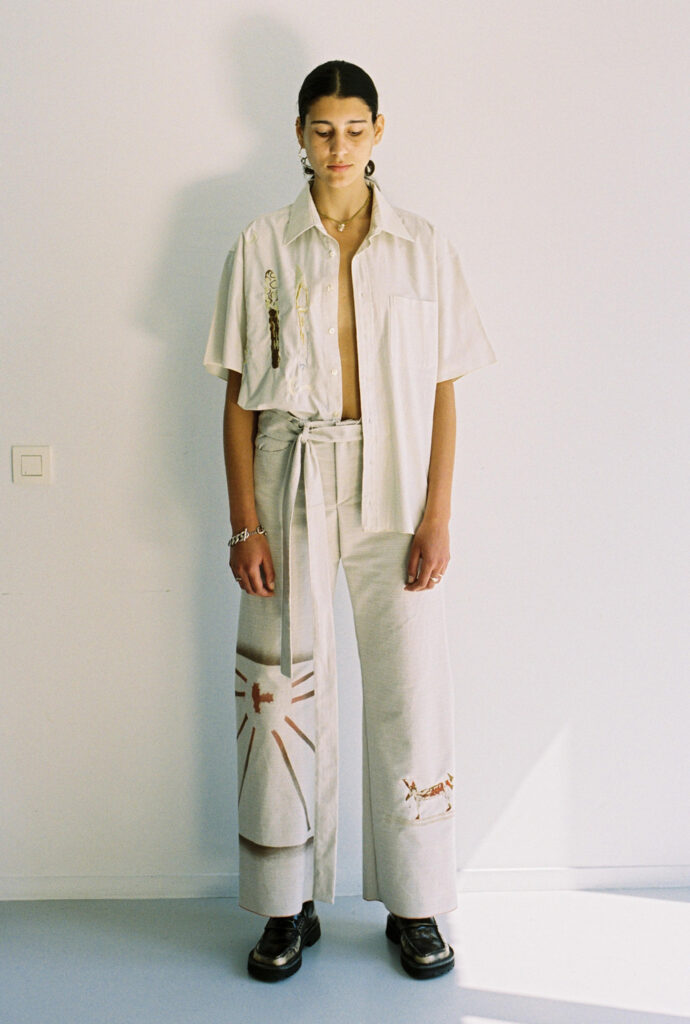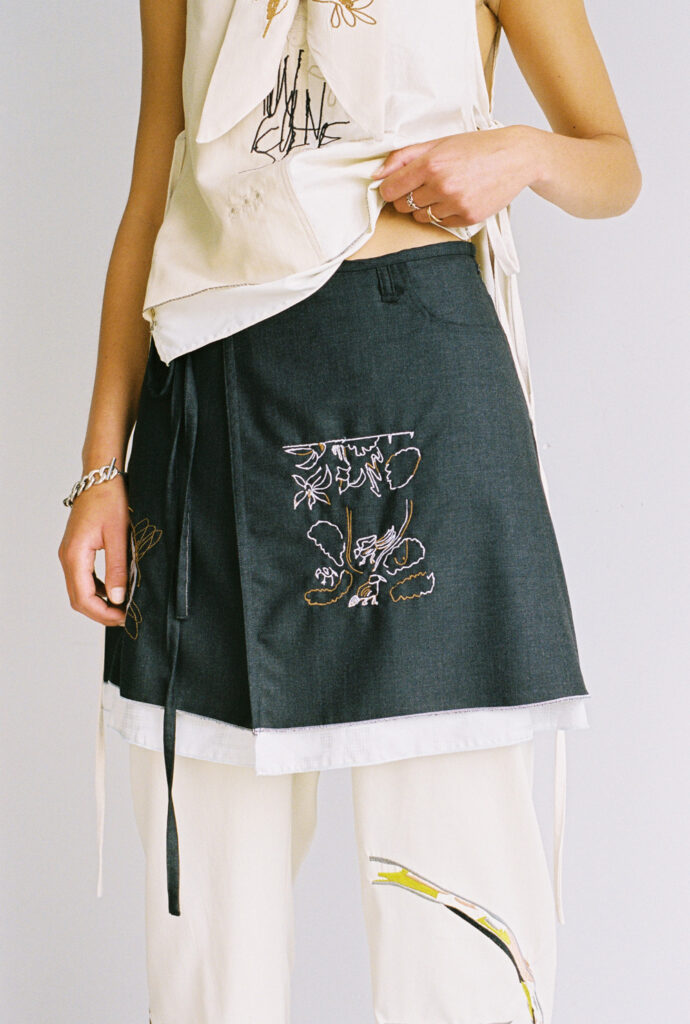 Hi Tiny and Hannah! How did the story of Paule Josephe begin?
Tiny; Paule Josephe started as an experiment with textile waste streams. The piles of shirts she found in thrift stores inspired Hannah to create her first pieces. One day, I visited her to photograph the first PJ shirts for an article in a magazine. We instantly connected on several levels. My photos and Hannah's designs reinforce and understand each other, and we both saw potential in a project reviving unwanted second-hand clothes.
Where does that lovely name come from?
Tiny: Paule and Josephe are the second and third name of Hannah's mother. The fact that Paule and Josephe are two male names in a female form fits the lack of gender division in our own collection. Also, they're classic names which reflect the timeless character of our designs. We really try to create our own style, independent of trends, to give our garments an as long as possible 'second life'.
You work from an atelier in the Brussels periphery, does this place inspire your work?
Hannah: The surroundings there are beautiful. The garden of the atelier is adjacent to a forest. We meet animals daily, such as deer and their newborn fawns, hares, rabbits, hedgehogs, different kinds of birds and so many more. A few weeks back, we even saw a firefly. We also have a vegetable patch and there are many fruit trees.
The nature around us makes us more aware of the seasons and puts us in a broader perspective. We feel more like a link in a bigger whole, instead of like a human creator above all else. I think this humility is a great starting point for creative work.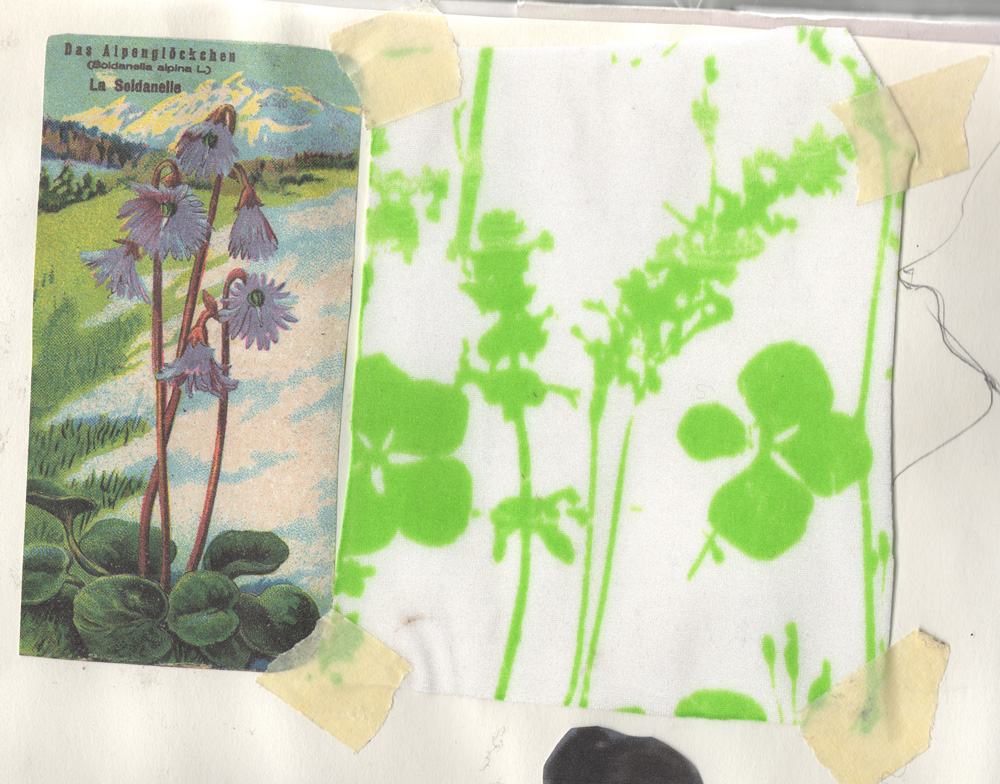 You don't follow the fashion seasons, but launch small collections throughout the year, during temporary stores in cities like Brussels, Ghent and Antwerp. How does such a collection take shape?
Hannah: Our use of second-hand clothes and deadstock fabrics actually turns the design process upside down. We don't think 'Well, what shall we make?" but rather "What can we do with the pieces and fabrics we've found?". The inspiration flows from the material. This way of working also offers advantages. Limitations can increase your creativity.
Tiny: The found fabrics and garments are reworked using various techniques, like embroidery, marbling, screen print, spray paint or lino print. Hannah's drawings play a main part. These are collected very intuitively, from daily observations and inspirations.
A Paule Josephe piece can be recognised from afar. How would you describe the atmosphere or DNA of the brand? Are there colours, pieces or themes you often go back to?
Hannah: It is hard to describe your own atmosphere, as it develops so spontaneously. I do think our 'world' is very tangible.
We actually use a rather wide range of colours. Because we work with existing material, some colours creep in that we might not deliberately choose, but in the creative process we make them our own anyhow.
The themes are often naturally inspired. Animals, flowers, plants, trees, mountains, stones, aquatic life, … The earth contains so much magic it offers an inexhaustible source of inspiration. We also often use abstract drawings that leave room for interpretation. Fantastic elements are also there: odd, mythical creatures invented by us.
How do you relate to flowers?
Hannah:  They certainly inspire me. I have to admit though I don't have a lot of experience with flower shops. My mother always used to pick some from the garden to take to friends or family. That's why I still favour the less 'popular' flowers: wild flowers, flowers that many people would call weeds, …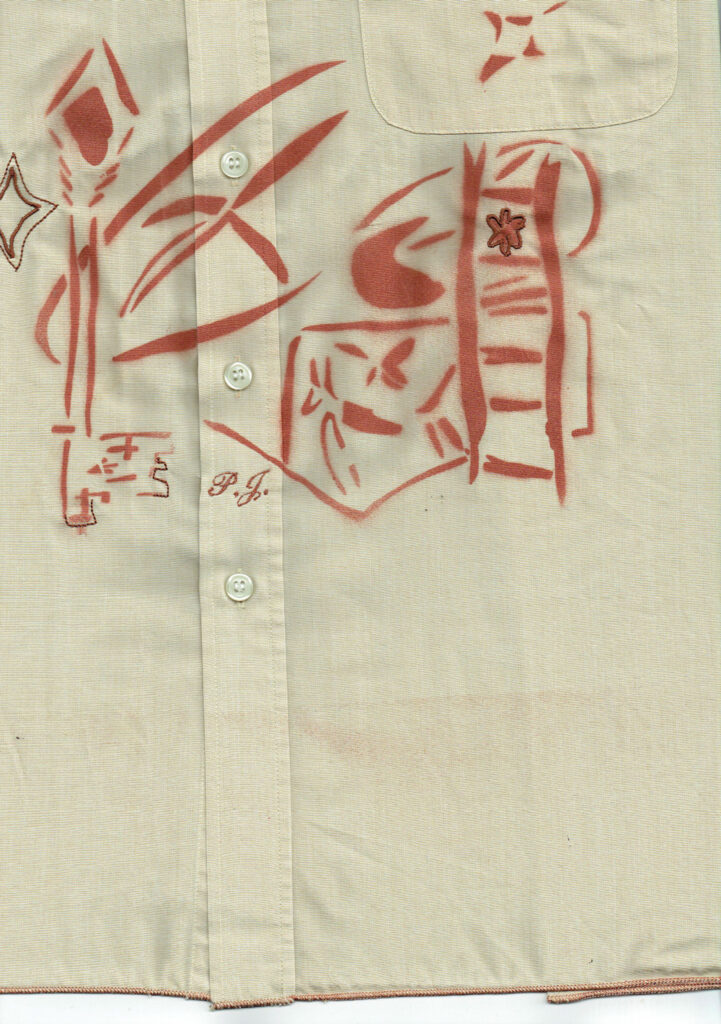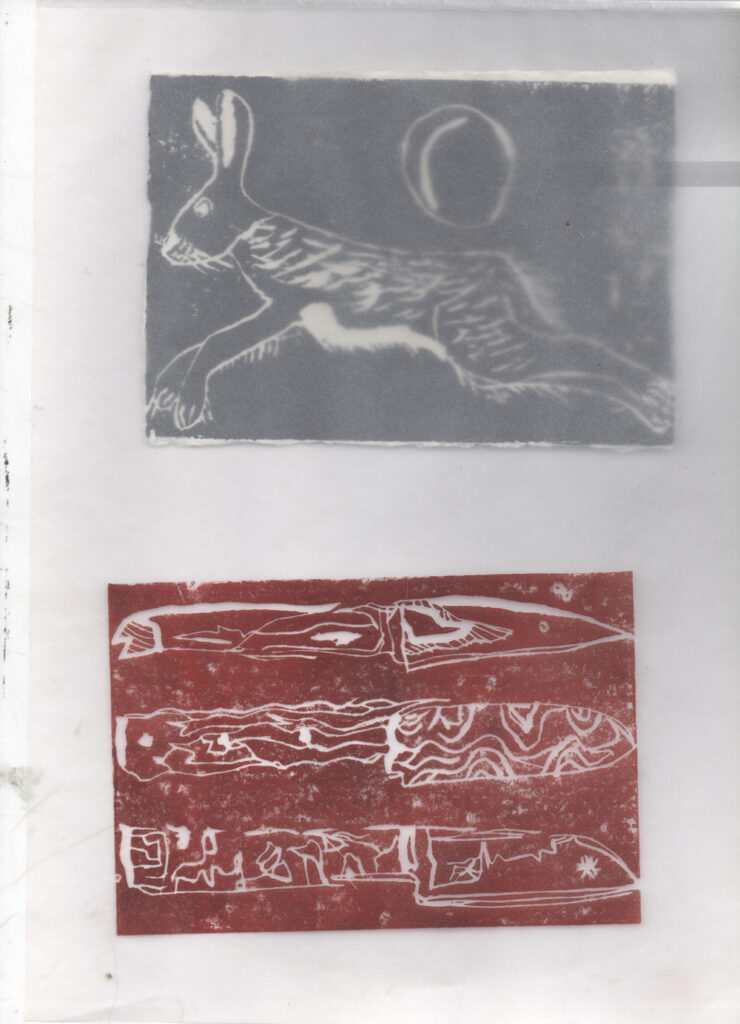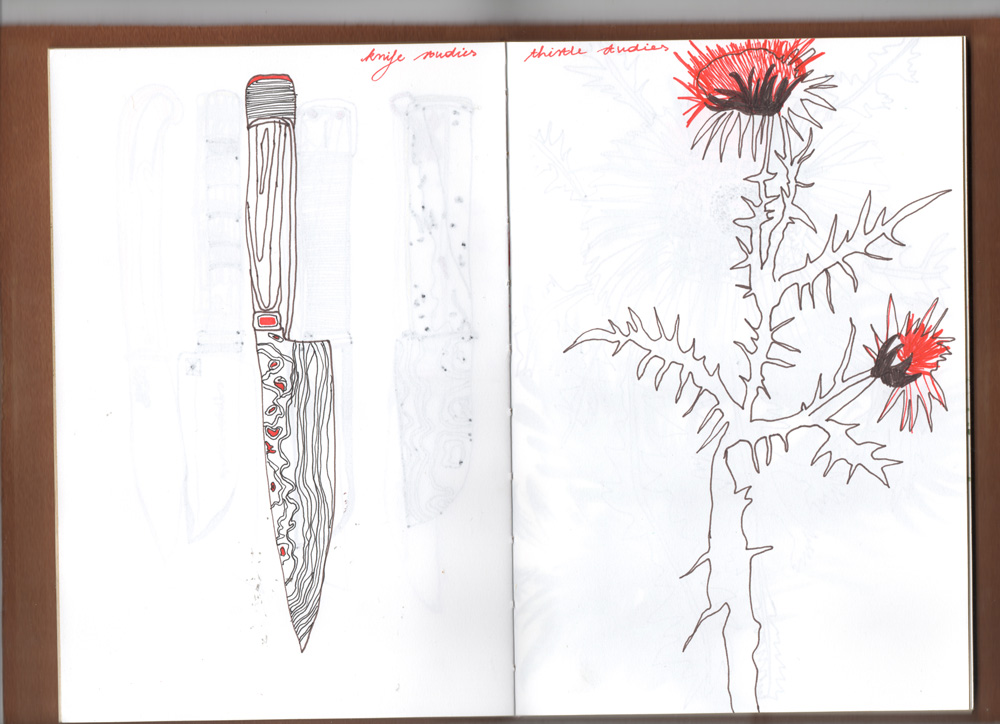 What can we expect from the pieces you will show during your third pop-up at Wilder?
Hannah: A new technique we will present during the Wilder pop-up is lino printing. I have been experimenting with it for a while on paper and wanted to try it on fabric too. The collection of limited pieces with lino print is titled 'the lines never lie'. Once you've carved lines in a piece of linoleum, you can't erase them anymore. That makes it a rather direct and honest medium.
Next to this technique, you will find a lot of embroidery, some pieces with marbling, screen prints and spray paint. We'll present several new models of shirts, tops, dresses, skirts, trousers, shorts and scarves.
Who are the people wearing Paule Josephe?
Tiny: The first ones to wear Paule Josephe were close friends. With the years passing, this has extended to friends of friends of friends. Our clothes are spreading over the world and the story is being passed on. As we're growing slowly and choose not to accelerate this with marketing techniques, our development feels very natural.
We always get a heart-warming sensation during our pop-ups when we see that the same clothes can look beautiful on very different people. Whatever their size, people can freely choose how they'll wear one of our pieces. That's why we have customers from 12 to 90 years old, from young skaters and artists looking for a stage outfit to older, classy ladies. We embrace that variety.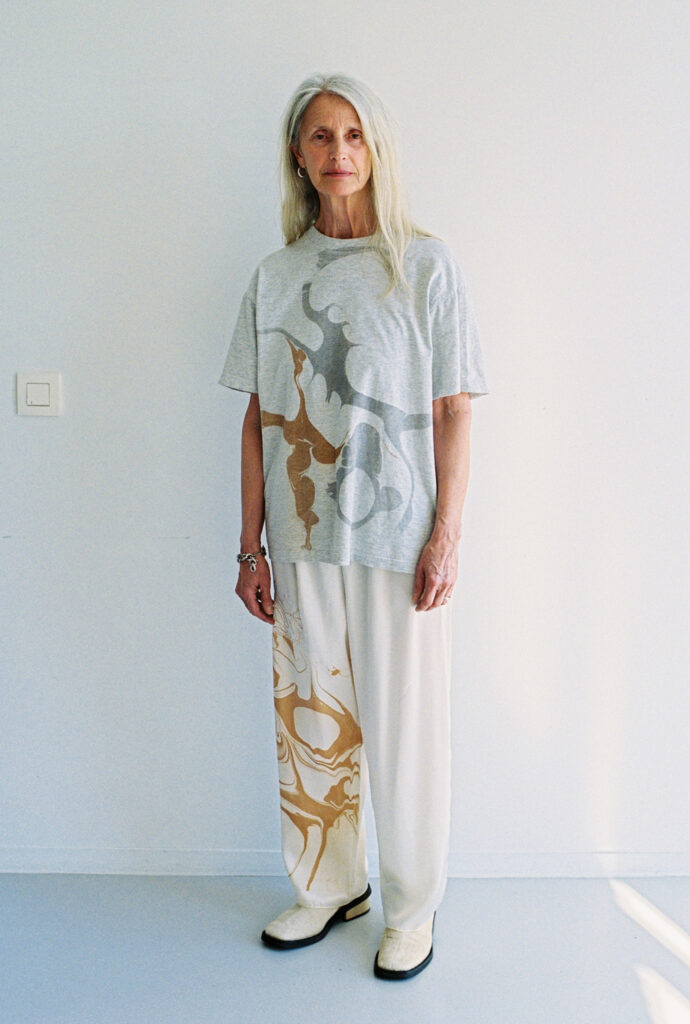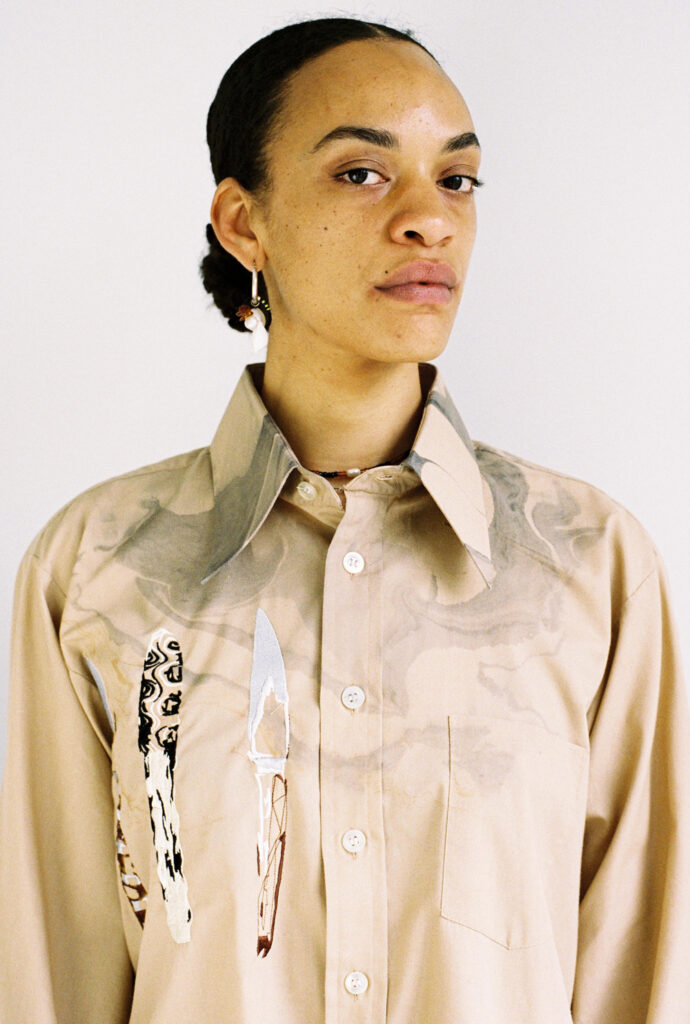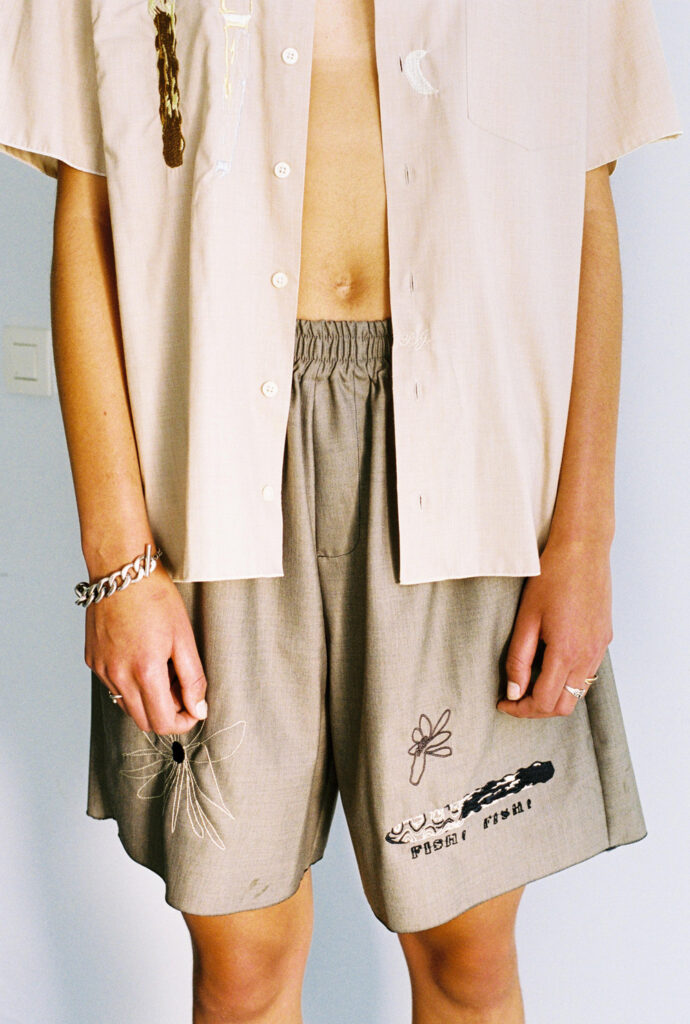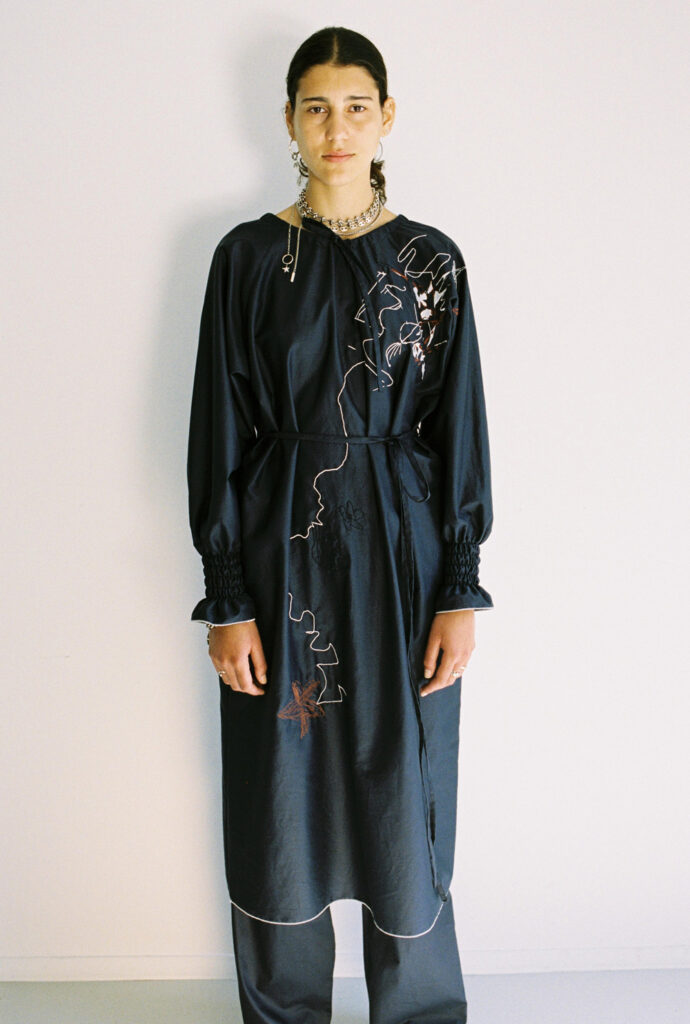 For the previous pop-up at Wilder, you designed a Wilder Affiche for us. It was sold out in the blink of an eye. We're very happy you agreed to design a new one so fans will get a second chance! Would you lift a tip of the veil?
as the moon landed on its back
all flowers fainted slightly
before breaking through their necks
ooooooo
rhino rolling over!
What is on your Paule Josephe wish list for the future?
Hannah: We have many dreams and ideas about the future direction of Paule Josephe. But we really try to live in the moment. To enjoy the process and be thankful for all the lovely encounters along the way.
All images © Paule Josephe