Q&A — Viktoria Von Malottki
Viktoria Von Malottki crossed our path in the year we became Wilder. We did not yet have a store back then, but shared an atelier with a hybrid group of designers and entrepreneurs in a former furniture shop, a big concrete building with an untamed courtyard. We remember the chilly winter days there, drenched in cups of coffee, but most of all we fondly look back on the warmth of creative exchange. 
Haptic House has seen many makers come and go since we left, but Viktoria stuck around with her jewellery studio. We've stayed in touch and launched two of her beautiful collections in our store. We've become loyal wearers and advertisers of her art. Like no other, Viktoria finds the sweet spot between everyday elegance and playful flamboyance. 
An adorable son and many months of hard work later, Viktoria is now ready to unveil her new collection 'blow up' in the Wilder window. Let's give you a little peek into her world.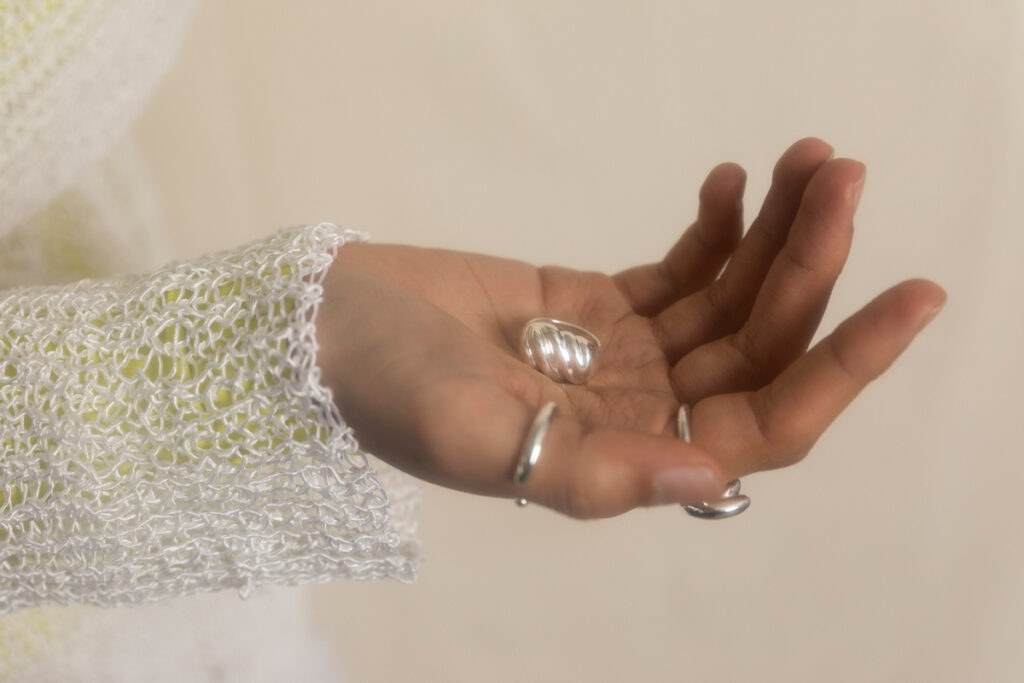 Hi Viktoria!
How did your path lead towards jewellery design? 
I come from a fashion background, and have always been interested in details. I got intrigued by jewellery design during a weekend course and had grown tired of the fashion business, so I decided to change direction and enrol at the Antwerp Academy.
Do you have particular places or resources you often turn to for inspiration?
I'm a book lover, so I have a collection of art, design and photo books that gives me a lot of inspiration. I try to open my mind to everyday things such as food (like the shape of pastries), objects and places. Other resources are travels, exhibitions, the people surrounding me and the things they recommend, … Nature plays a role too, with its organic and natural shapes.
How does your craft and your being a designer influence your look on the world?
I am drawn to details and to different crafts. I study the way objects and products are made. When I visit a shop, I immediately check the quality and the fit as well as the finishing of a garment or jewellery piece, or any product actually. I find it very interesting to see something in a picture or photo first and then compare it to the real thing.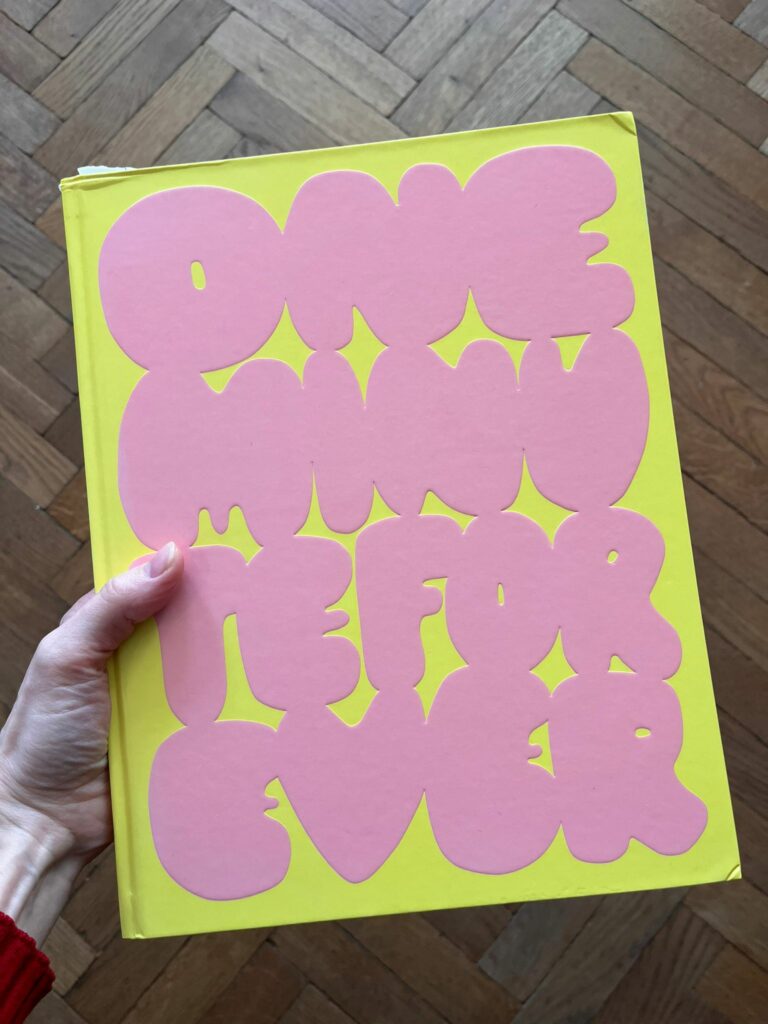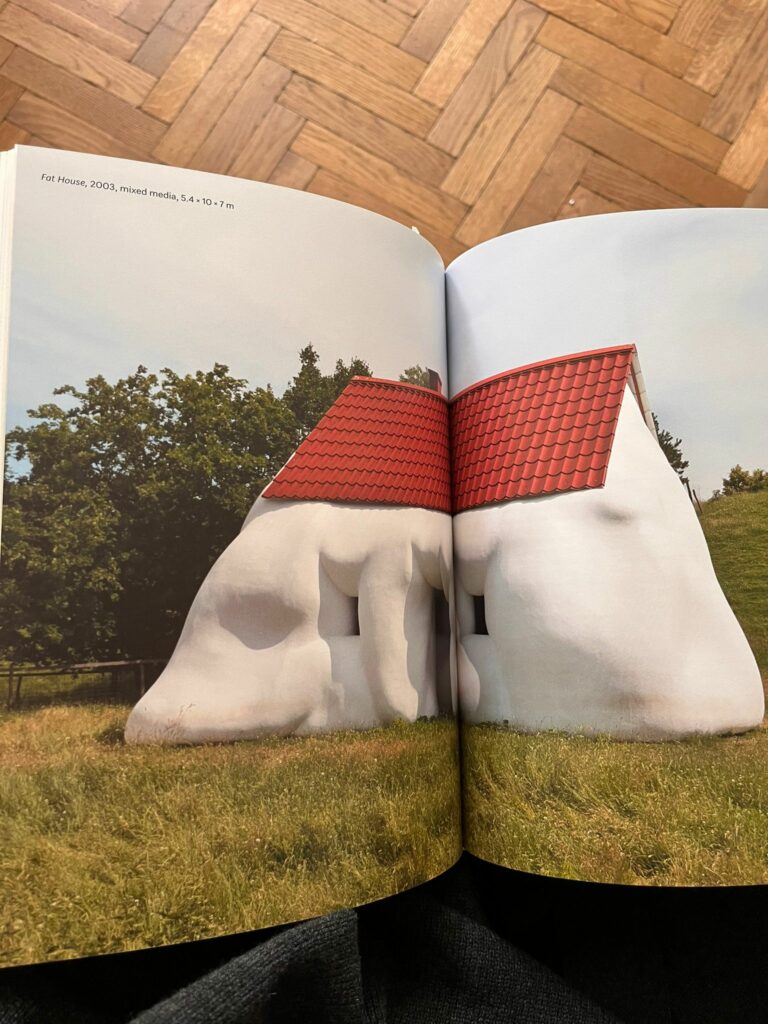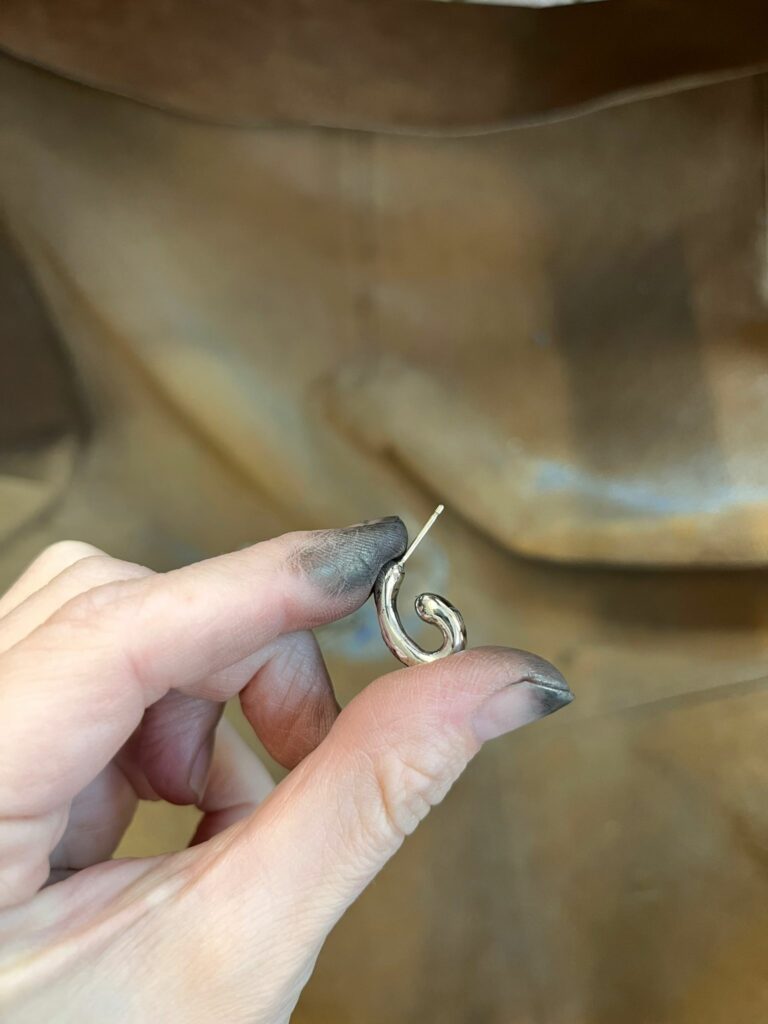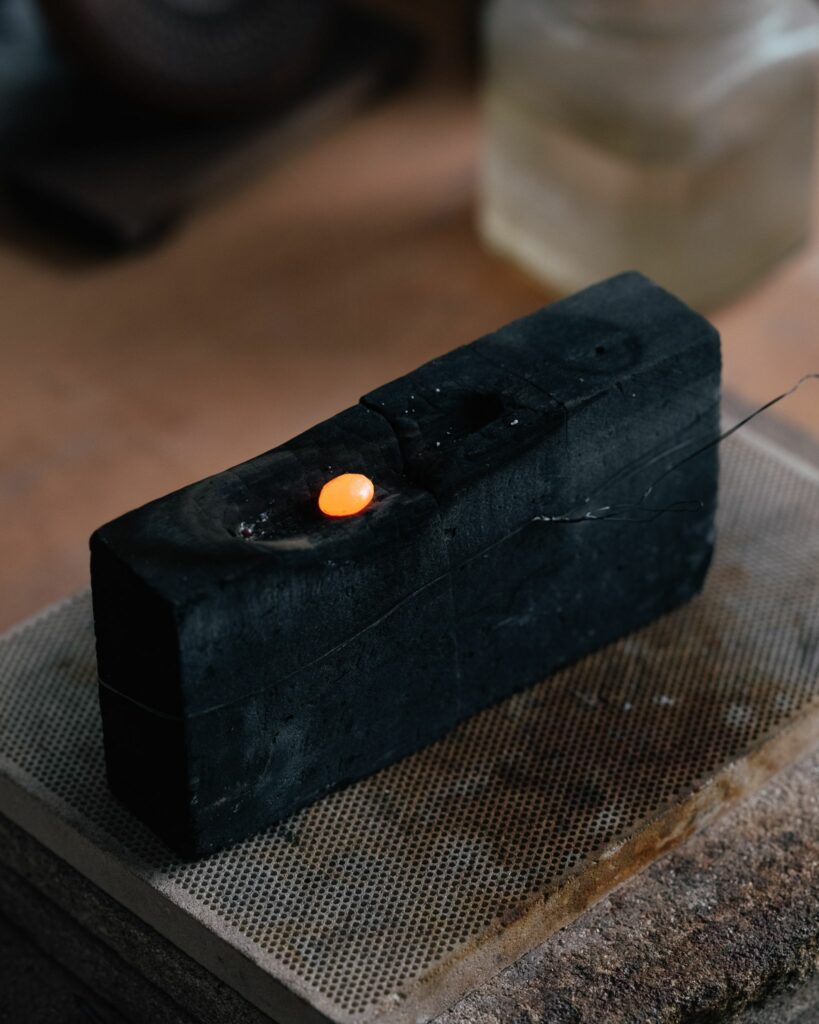 How did the 'blow up' collection take shape? 
Amidst the chaos of inspiration I like to start from a concrete source to give a collection some direction. This time I was very much inspired by Erwin Wurm's fat sculptures and his book One Minute Forever. I started experimenting with kid's clay, playing with inflated and bloated shapes until making the first prototypes in wax which I then cast in metal. The collection includes earrings, rings and necklaces in silver and gold-plated silver. Distinct yet very wearable.
You also make custom work sometimes, how does this relate to your main collections?
People usually contact me because they like my aesthetics and trust my process, so there's always a relation to existing work. I find it very nice to work more closely with a client and get to know them personally to create a valuable, memorable, beloved piece which they'll often wear everyday. It somehow goes beyond what a garment can offer.
Does sustainability play a role in your collection?
Definitely. I always try to minimise waste. I only make the quantities needed so no pieces are left alone. I also reuse the leftover pieces of silver and gold, and even collect the silver and gold dust left on my bench.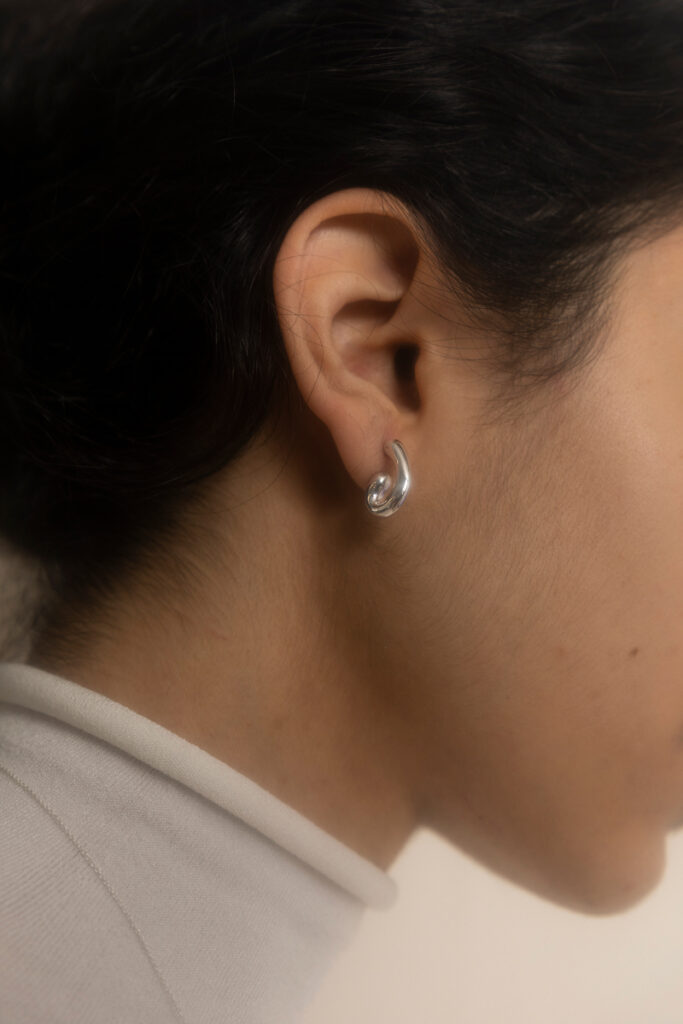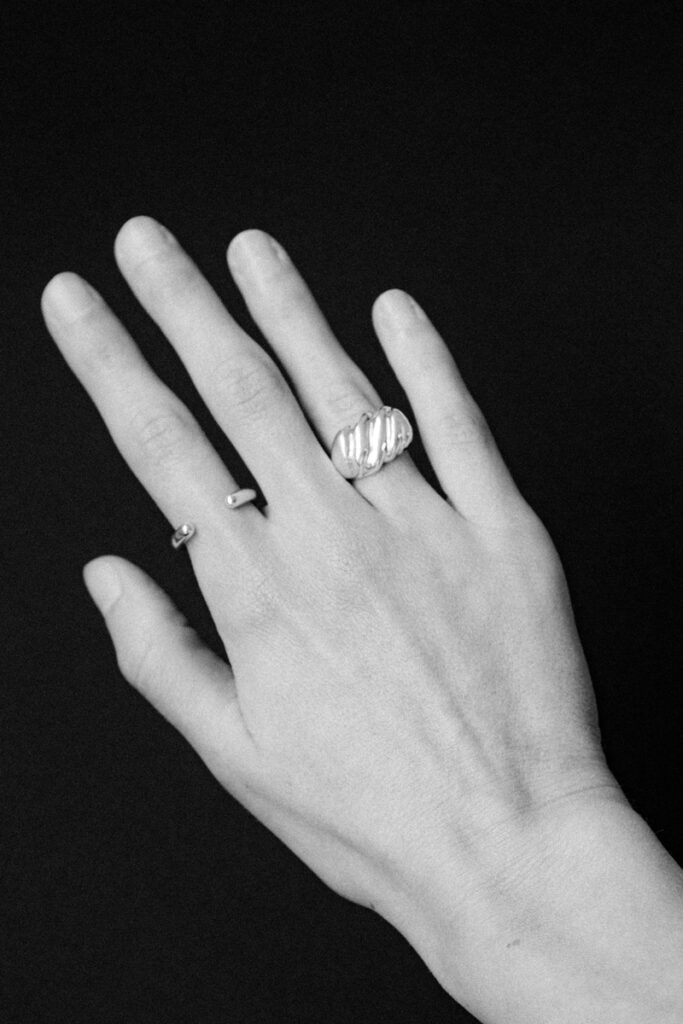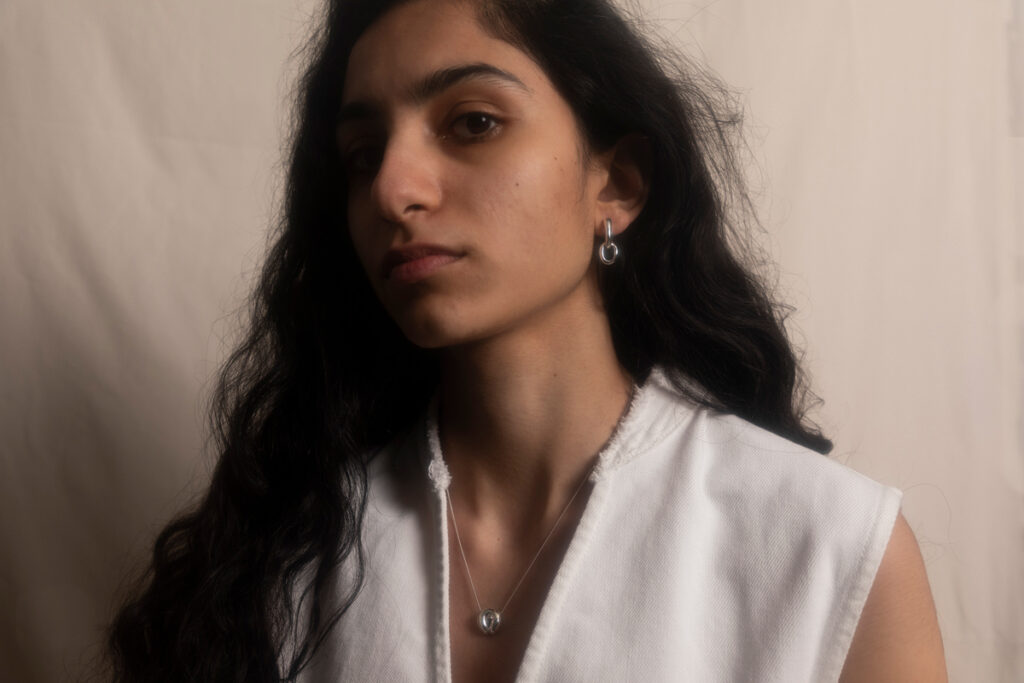 What are your favourite moments in the job?
When I have a hectic day or feel stressed and I start working at my bench it calms me down, I feel very focused. Or when someone tells me they got a compliment wearing a piece from my collections.
If you could pick another craft to learn, what would it be and why?
That would be ceramics – the material feels so intuitive. It's a very meditative process. I once had a try at throwing pottery and really enjoyed it. But first I would love to explore more specialised fields in jewellery, like doing engravings by hand. Unfortunately, at the moment it is hard to find the time!
Which are your own favourite pieces of jewelry?
Personally, I like wearing rings. I love combining different rings on one hand.
Images
© Margaux Van den Bossche (still lives in black and white)
© Anna Izquierdo (collection pictures in colour)
© Viktoria Von Malottki (snapshots)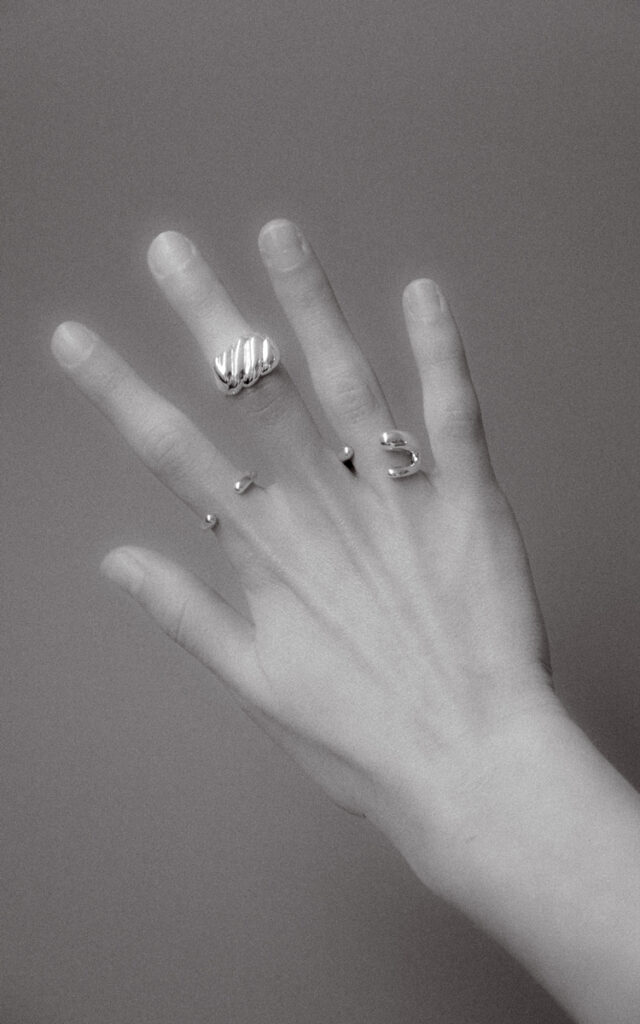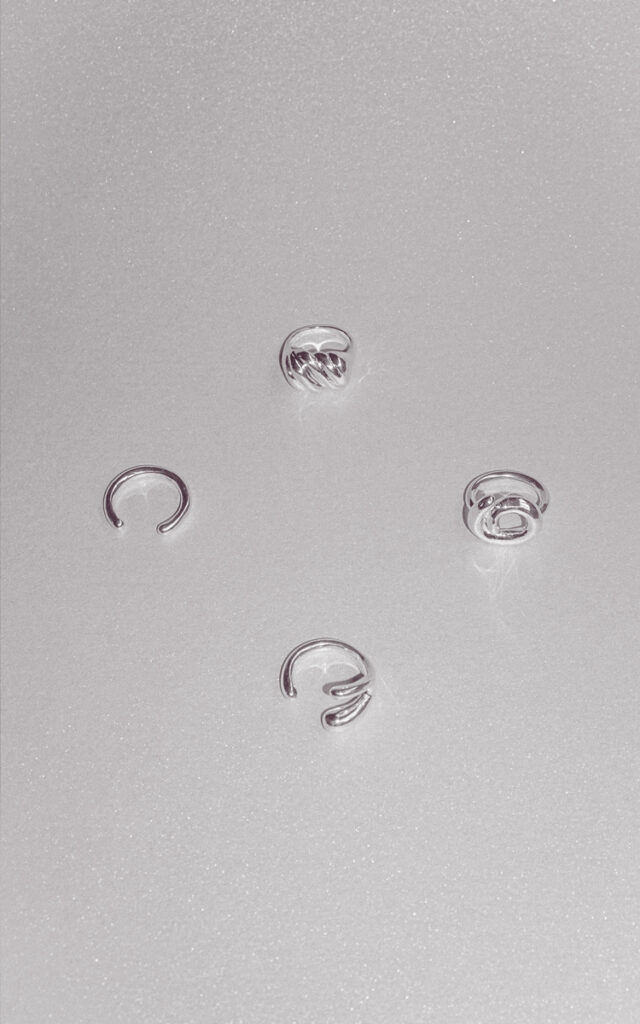 Viktoria Von Malottki store
23.11—25.11, 2023
during Wilder opening hours
Join us at the launch night
Thursday 23.11 till 21:00
A limited stock will be directly available, other pieces will be made on demand.