Wilder visit — Ruth van Haren Noman
Ruth van Haren Noman was our guest at Wilder from 27.04 till 14.05, showing paintings and still lives in the mini exhibition 'je ne sais quoi'. 
Ruth van Haren Noman paints from the heart. She infuses abstract shapes and figurative elements with emotion, dresses them in expressive colours and titles them with alluring phrases. The canvases, pure and simple as they might seem at first sight, contain all the ingredients for imaginative storytelling. They are easy to make friends with. Ruths playful work had nestled in our minds since it first appeared to us in a self-published book, recommended by a friend. 
On a grey Tuesday in January, we finally end up on the doorstep of Ruths atelier. After having lost her previous workspace to a fire, the artist has settled down in a beautiful historic building in the heart of Ghent. When we enter her atelier, we feel privileged. It's a personal haven where time appears to rest, where images are given the space to grow.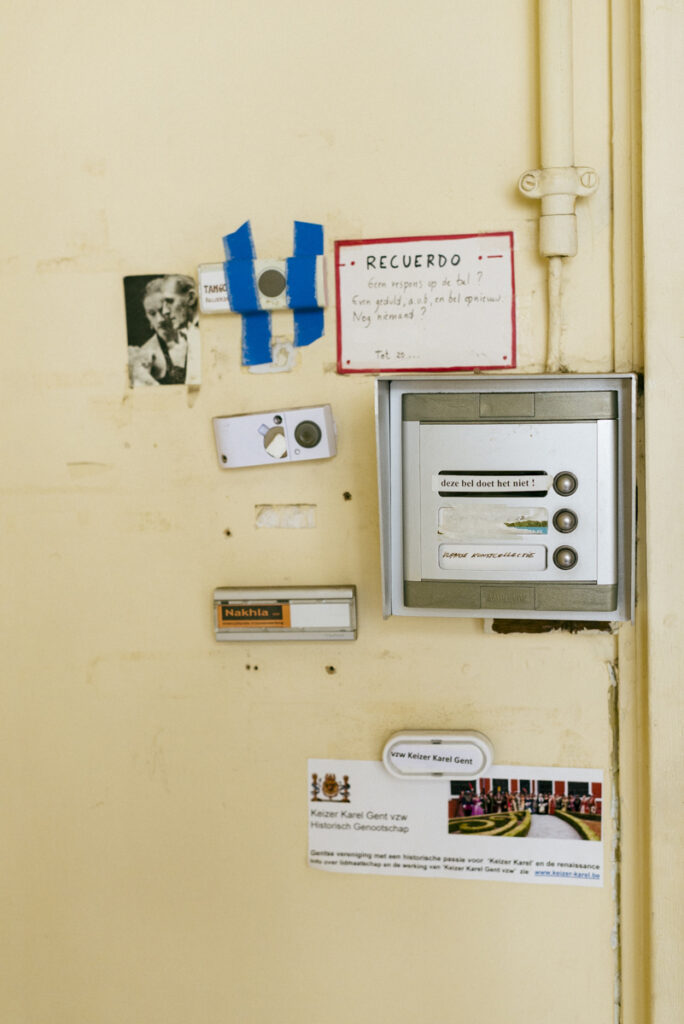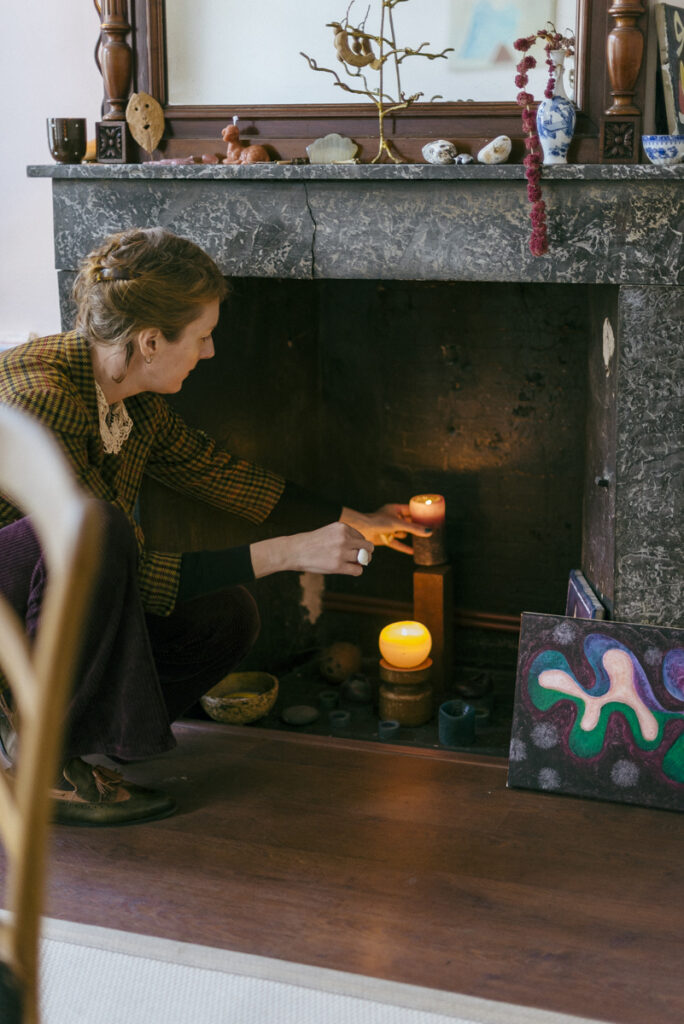 Between the many paintings hanging on and leaning against the walls, still lives unfold on cupboards and windowsills. Pumpkin masks and shell girls beckon us into an imaginative world. We nod approvingly at the fluffy piece of moss in a teacup that functions as the table centrepiece. We find each other in a sense of wonder and an attention to detail, which makes a collaboration seem only natural.
While sipping coffee among her trouvailles, and in the mail conversations that follow, Ruth picks her words with the same intuitive yet thoughtful precision that underpins her art practice.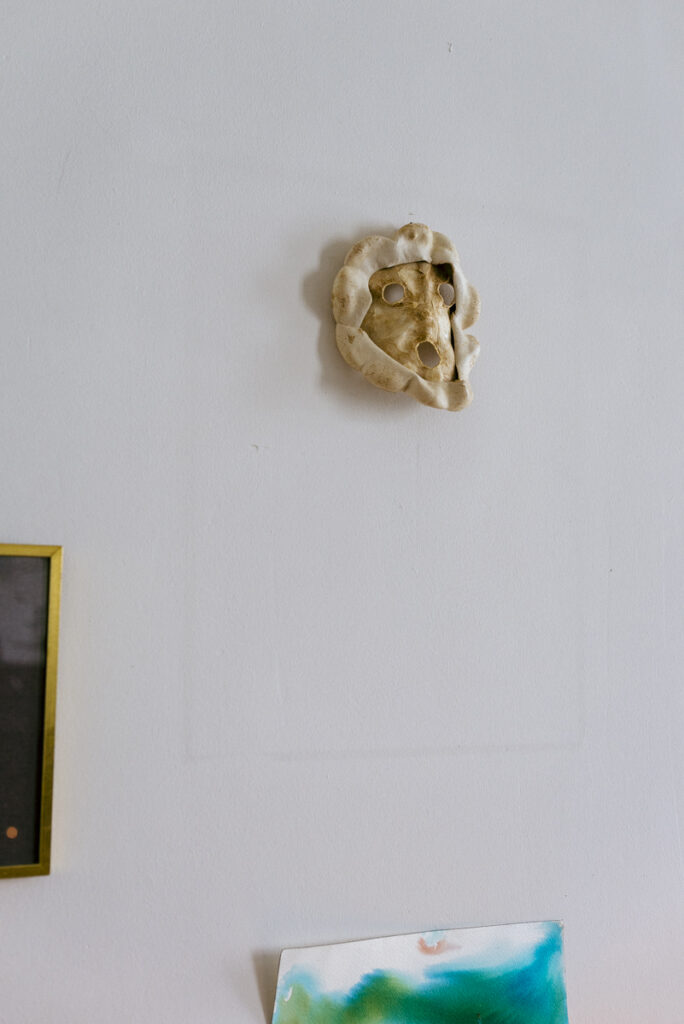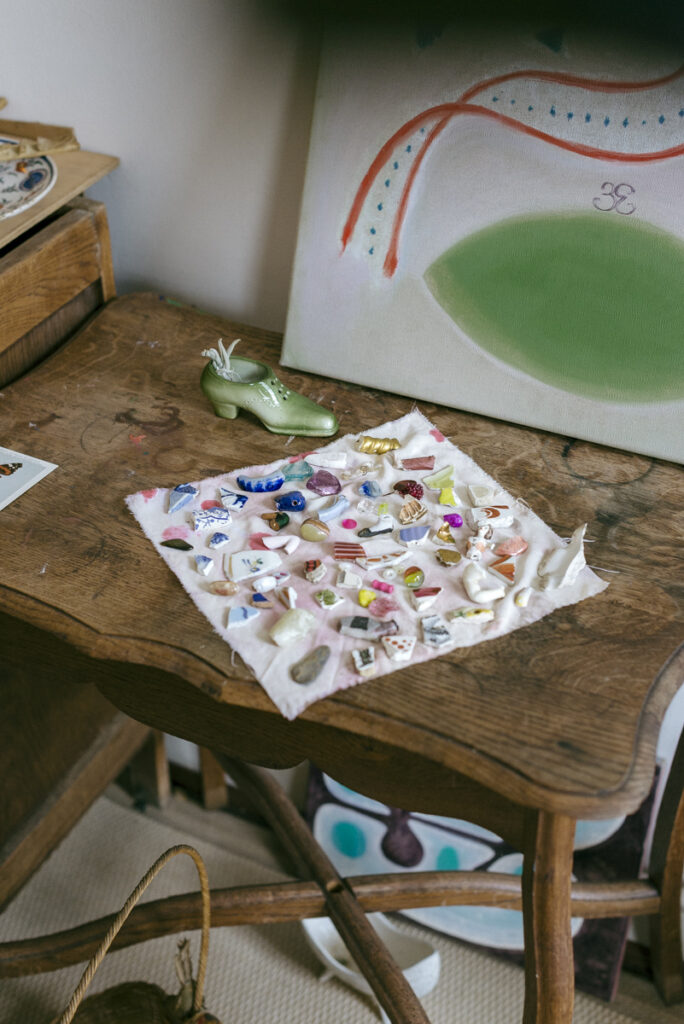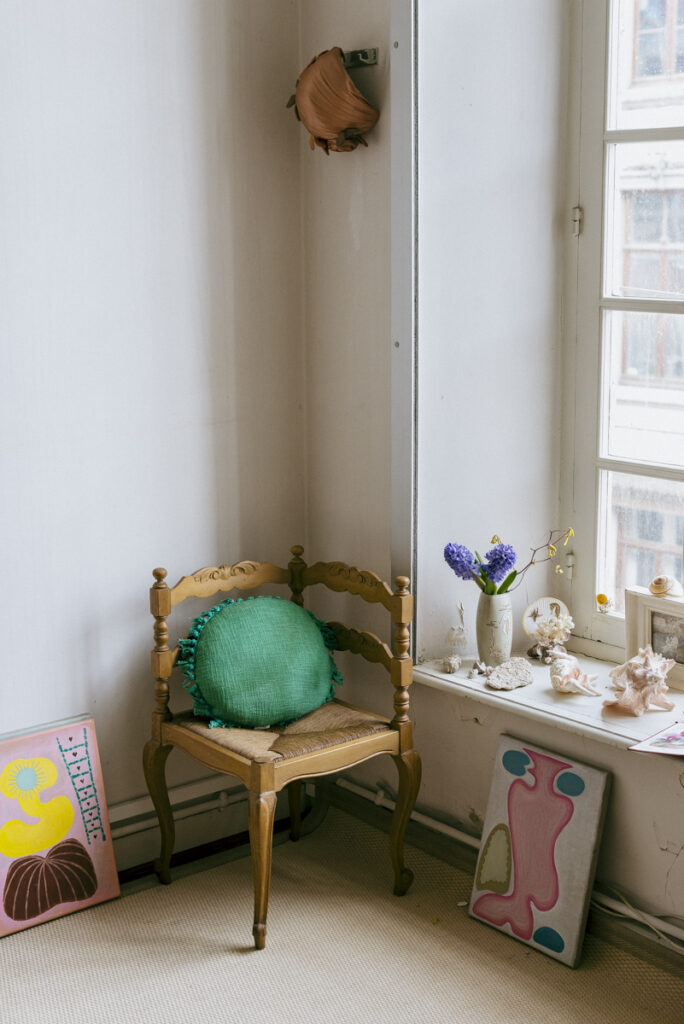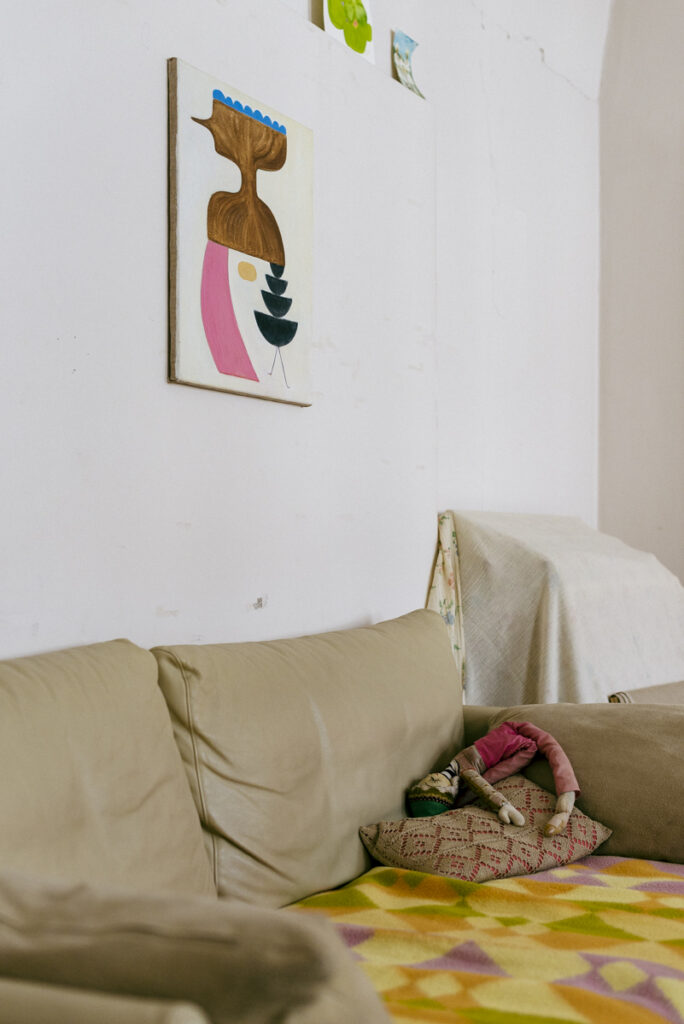 How did you start painting?
I grew up in the countryside, protected because very sensitive, which kept me a bit naive for a long time. During my studies in the city (at Sint Lucas Ghent and HISK), I explored my freedom as both an artist and a human being, experimenting with different media in a playful way. I went through some kind of late puberty and caught up at light speed: horses, the colour pink, external transformations, intense friendships, pop culture… A lot of things were touched upon and shaken off again, to finally return to a calm and free state of mind. Back to the inner child, dreamy and full of wonder, but more worldly and resilient. That's when I picked up my brushes again.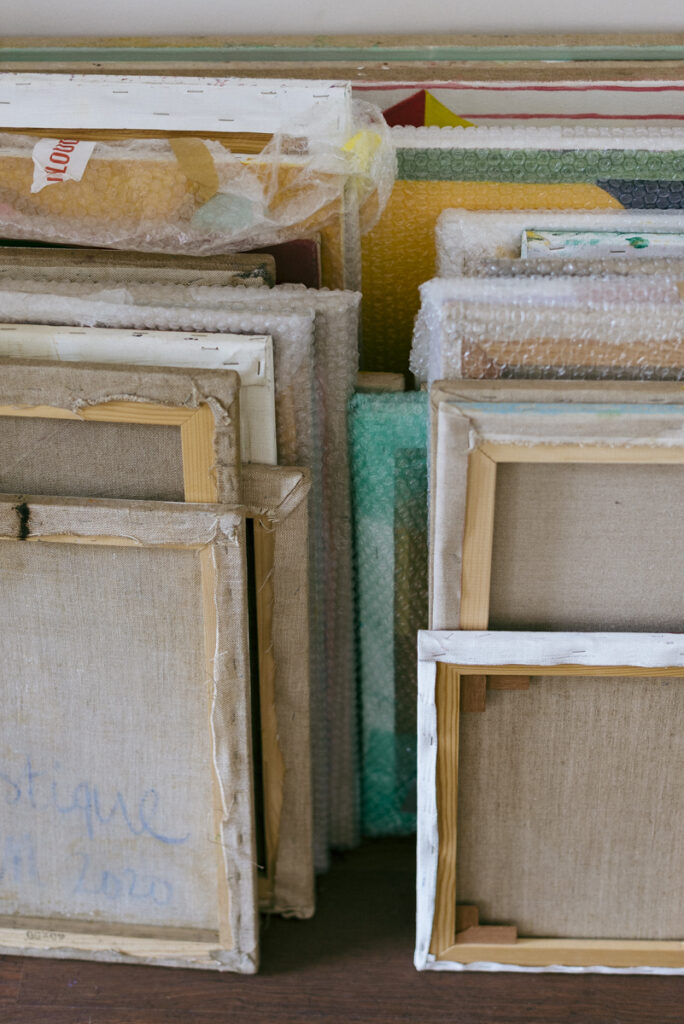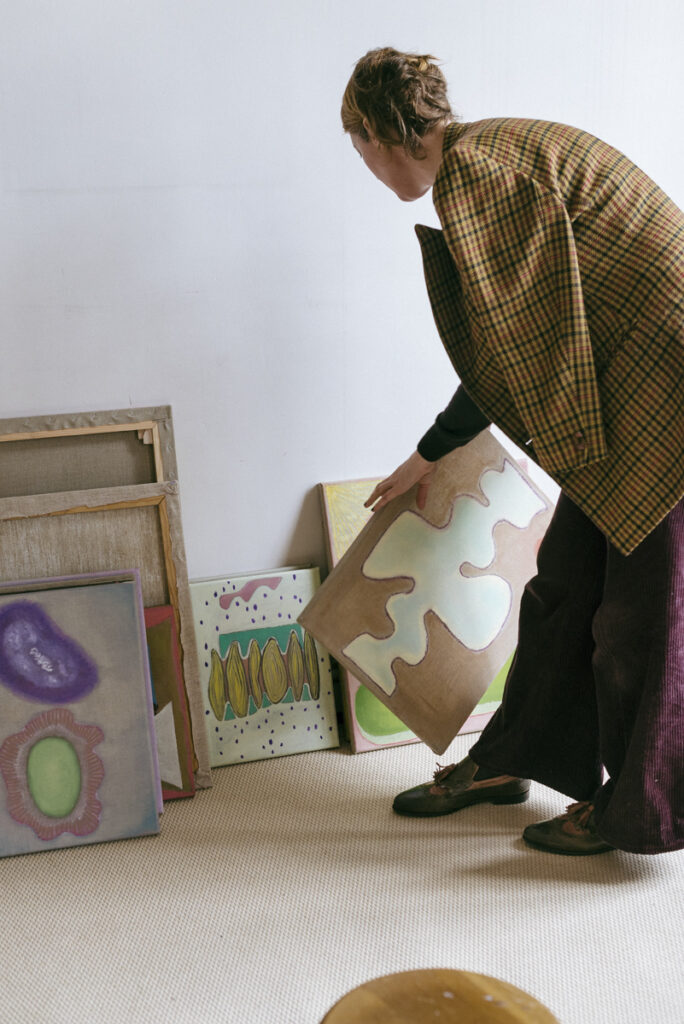 You went on to create colourful canvases, sometimes more figurative, sometimes more abstract. How does your work evolve? 

At a time when I was in need of more clarity and harmony, my work naturally became more abstract. It was a way to practise concentration, balance, technique. My painting practice fills in my personal needs and reflects their evolution. My work makes me more myself and is therefore an essential part of my life on all levels.
How does a work take shape?
I have always drawn a lot. Diary notes, quick sketches of shapes and colours, sometimes merely marks. These sketches may become a starting point for a painting. However, during the process – which is slow, as I work with oil paint – the image often transforms into something different. The act of painting leads to new shapes and colours. A work of mine is never conceived but rather grows organically, just like a fruit or a flower builds up until it's ready to pick. Each step I take is an intuitive one. To me, each image – abstract or not – is a creature with a soul, a personality.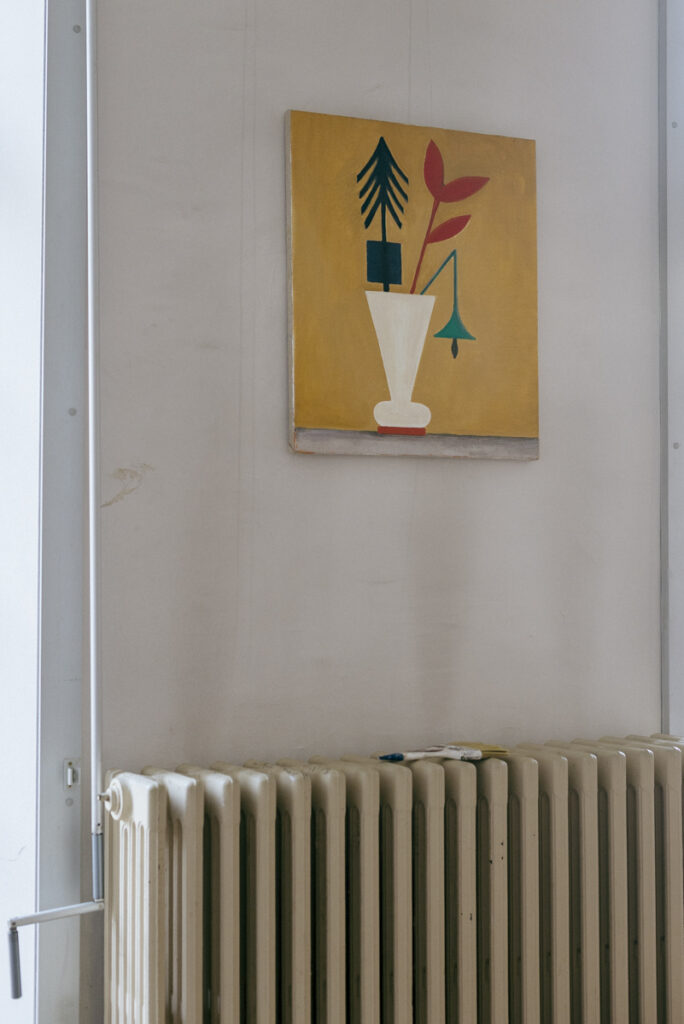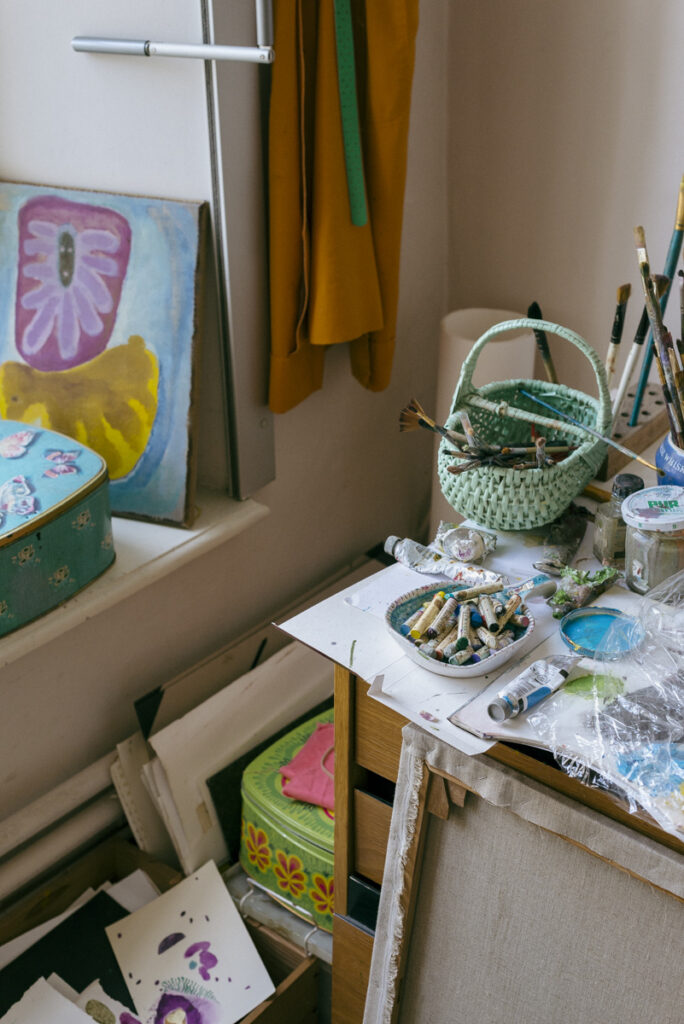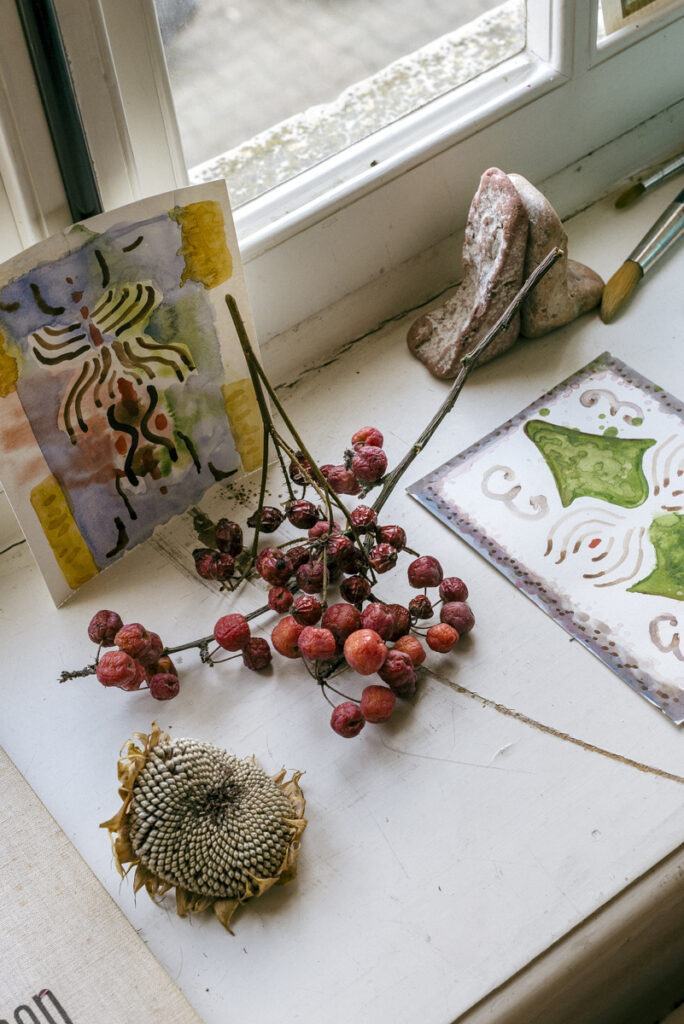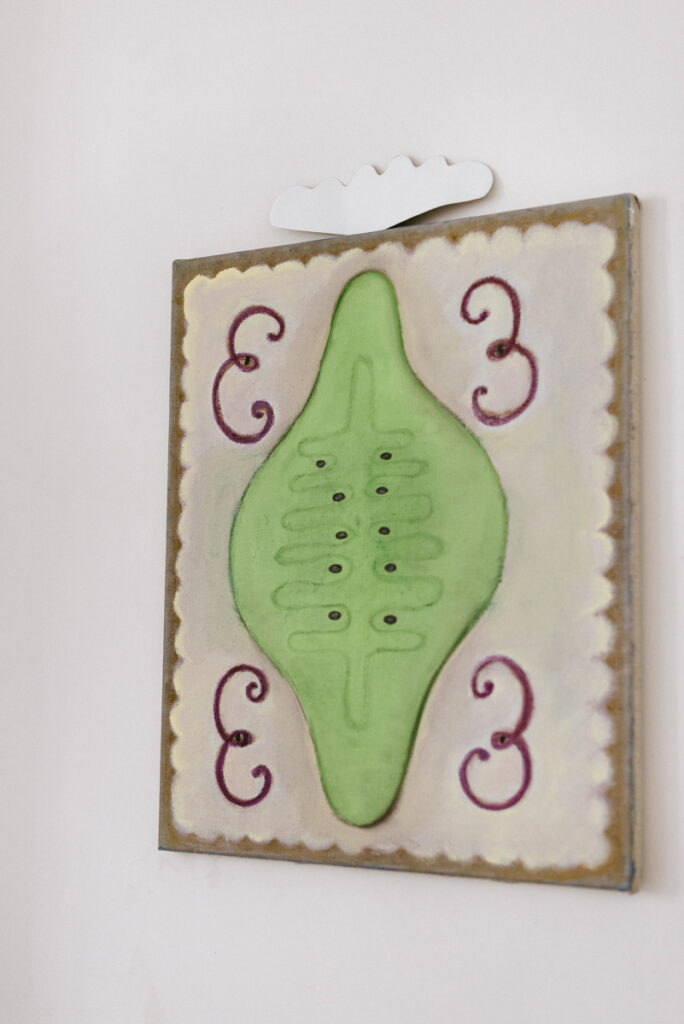 What inspired you recently?
My latest trip took me to the UK, where I visited Prospect Cottage, the house where film maker / artist Derek Jarman spent the last phase of his life and built a beautiful garden with salt-loving plants and beach finds. However sick and spent he was, Derek Jarman kept seeing the beauty in his surroundings. He kept his eyes open for details, kept creating. His books are beautiful too, especially his garden diary 'Modern Nature' and 'Chroma', a book he wrote about colour while he slowly lost sight.
Your love for nature speaks from the things you collect, the still lives you share on Instagram. Which role does it play in your work?
The attraction to nature has always been there. My eye is drawn to the potential of elements around me. I've always picked flowers and collected fruits, shells and stones. These animate elements are an important inspiration, but I never depict them directly. They rather feed my visual world with their colours, shapes and energy.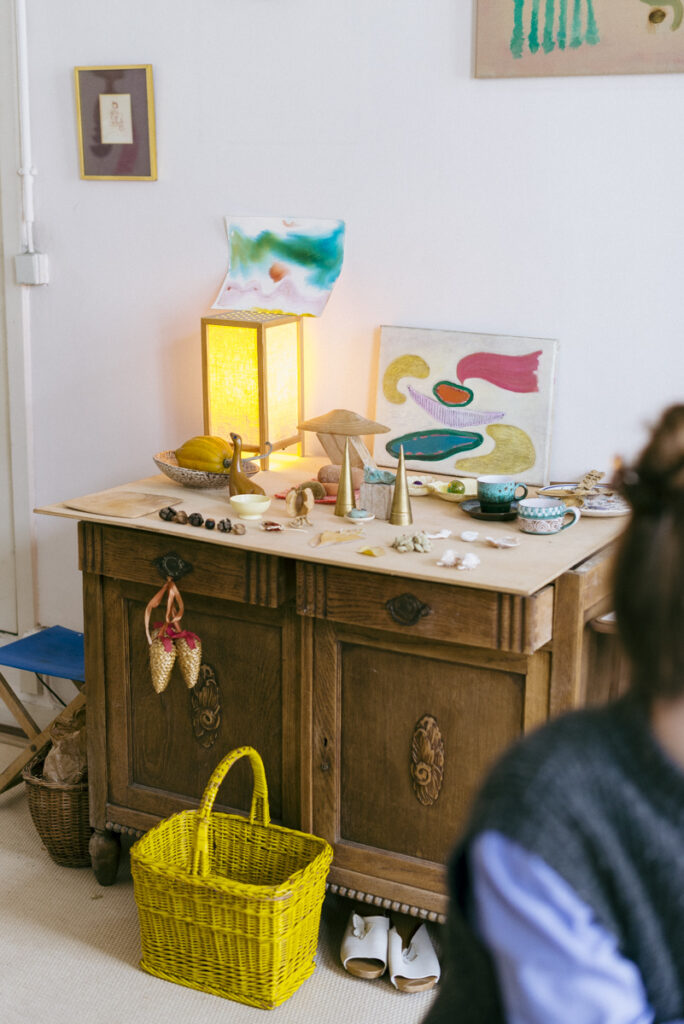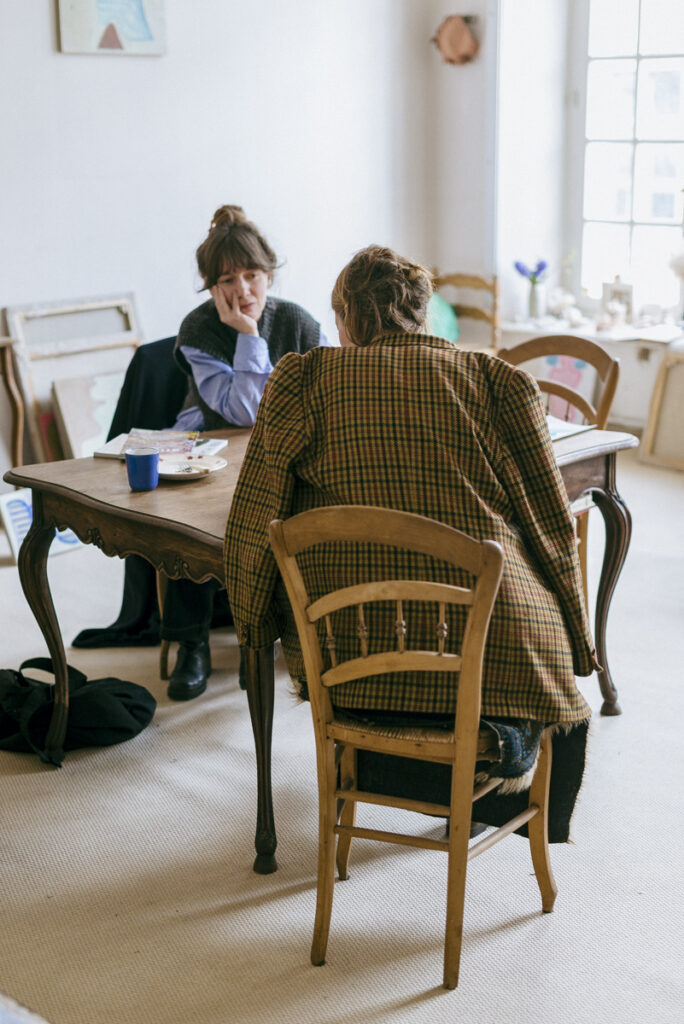 How would you describe the collaboration with Wilder?
Nature is essential to me, offering comfort and powerful energy. I hope my paintings manage to pass on bits of a similar energy and comfort. When I see what you're doing with flowers and objects I feel something similar, I think we meet on that level. I love the idea of exhibiting my paintings in a lively environment. It will be the first time I display some of my still lives. Although they are not my art, they do form part of the world around it.
Which flowers decorate your home as we speak?
I actually never buy flowers, I pick whatever I find. At this moment I have a forked branch of the ginkgo, carrying catkins and the very first budding mini leaves, very Japanese. Furthermore I have a big bunch of cow parsley, a white lacy cloud. And a pink ball of the Japanese cherry tree, like a big chewing gum.