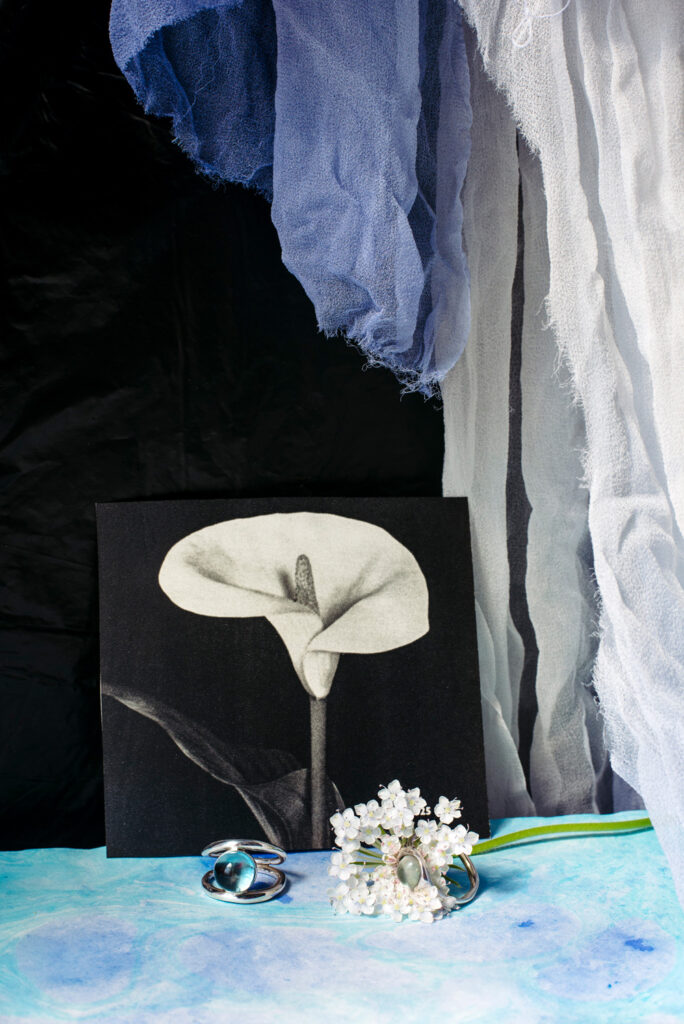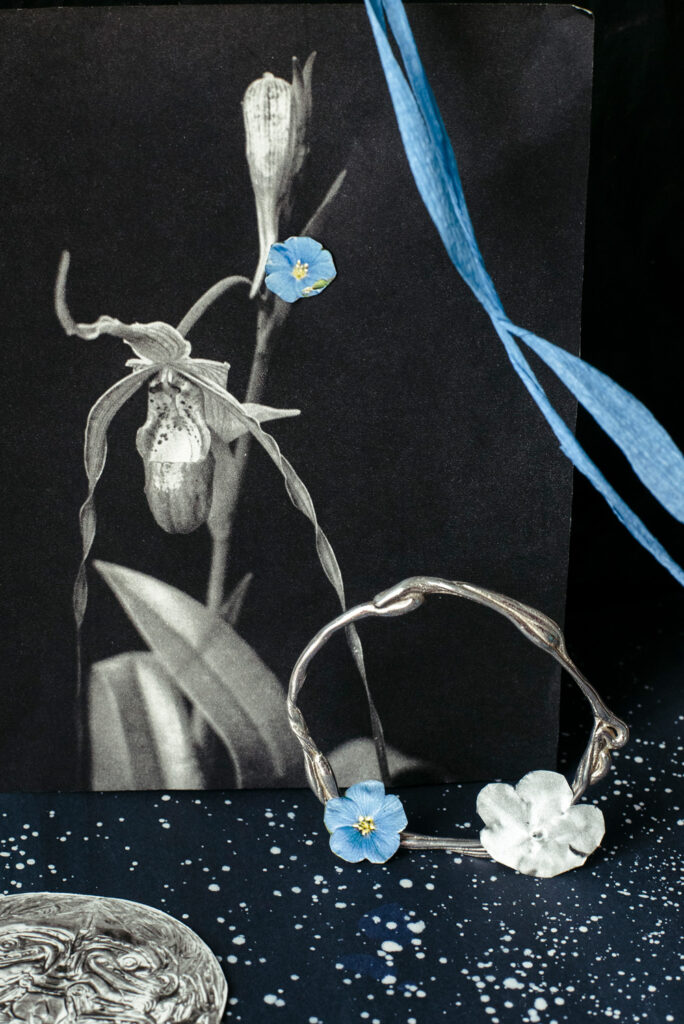 Product photography and styling for Jennifer Busking's jewelry, July 2020.
Antwerp-based designer Jennifer Busking is fascinated by materials, stones and stories. Around her unique jewelry, she builds an alluring world where ancient craft meets an otherworldly elegance.
We felt very inspired to visualise a little chapter in her story. We matched the curly shapes and pearlescent surfaces with vintage fabrics, flowers and old monochrome floral photographs to create 3D collages.