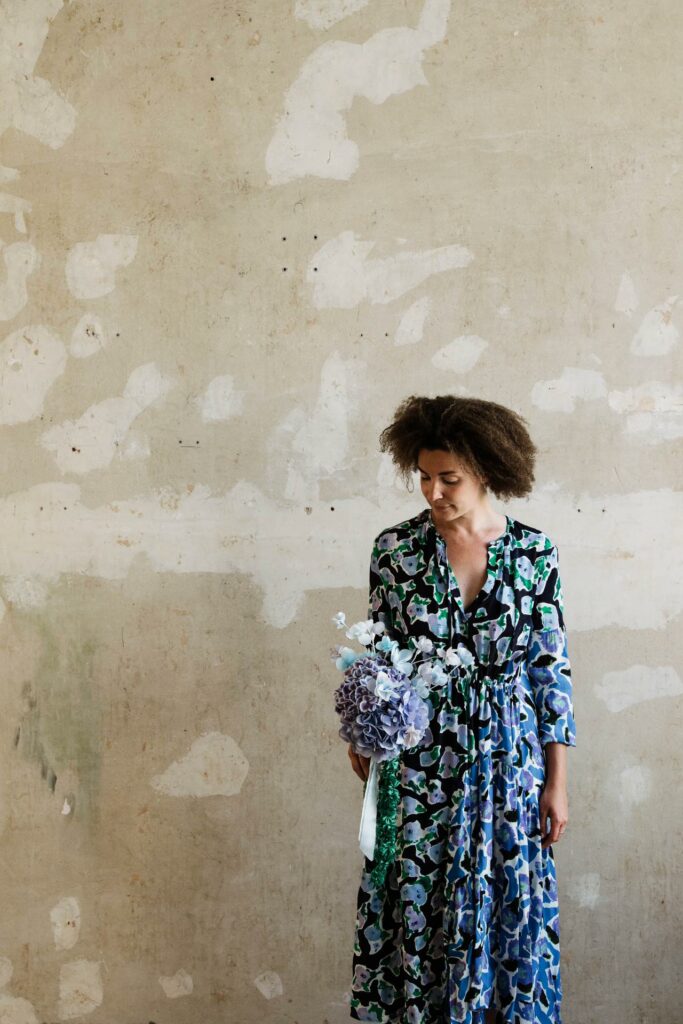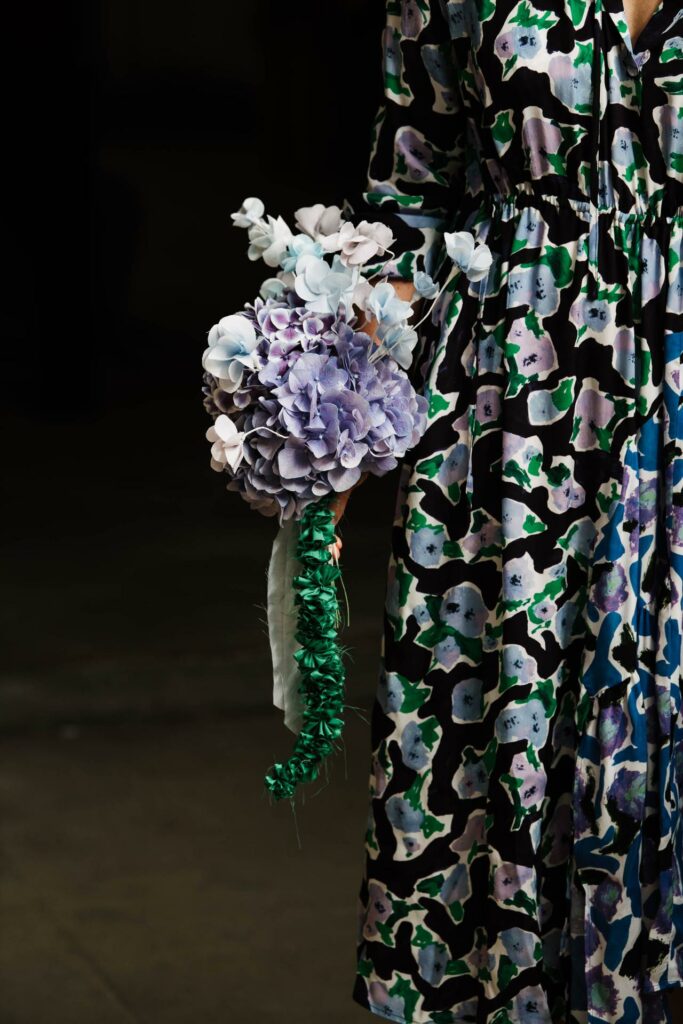 Wedding bouquet for Jana, August 2020.
When our friend Jana asked us to build a wedding bouquet to match her beautiful Christian Wijnants dress, we knew we could make the piece of our dreams. We imagined the bouquet as an extension of the dress. It would bring the pattern to life.
To a base of real hydrangeas, we added some bouncy handmade fabric flowers and a quirky fabric amaranth for extra panache. As a food stylist, Jana loved the detail that the purple shades were dyed with berries. She will be able to keep the fabric flowers forever as a reminder to this very intimate wedding in crazy corona times. Pictures by Eefje De Coninck.